Creating positive change through innovation.
We take companies from research to results, creating the next generation of products, services, and experiences that will drive growth.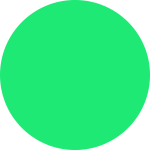 Most people can only see today and lack the ability to imagine tomorrow. We imagine tomorrow's products, services and businesses and create them today.

Whether you're looking to reinvent a brand, design and build a new service, communicate with your audience, build better customer relationships, launch a new business or grow your business, we can help. We offer services across innovation, communications, brand design and consulting, customer experience design, technology strategy and engineering, media planning and buying, and business design.
We partner with organisations to help them identify opportunities in the face of disruption. From research to results, we create new products, services and new channels that drive rapid growth.
Brand, Marketing & Communication
We drive growth through brand and customer experiences. Combining strategy, creativity, and technology to understand customers and to create experiences that deepen relationships.
We provide entrepreneurs with the access they need to succeed. Our venture studio ideates, builds and launches new brands and products to create a positive change and help shape a better tomorrow.